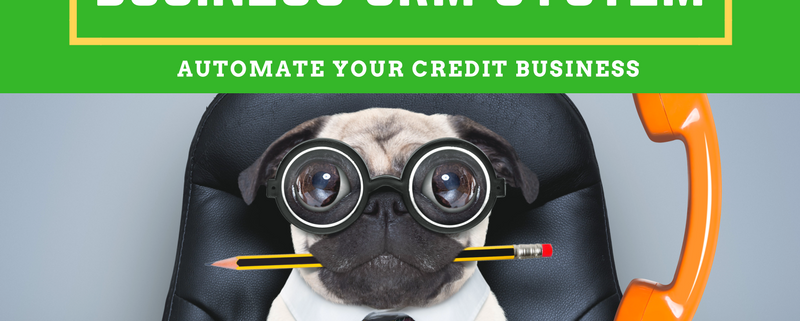 The dream of starting a business is one that many people share. Thoughts of working from home and being your own boss settle in the minds of people who are tired of their regular jobs all the time. However, it takes courage, drive and a great idea to break out of the workaday world and start a business. One of the best opportunities for entrepreneurs today is in the realm of credit repair. With so many people suffering from bad credit thanks to the economy of the last few years, it makes sense that those people are going to need help cleaning up their credit now. It's a great business opportunity, and you will be able to help people get a fresh start.
Even if you do not know how to repair credit now, you can learn without much trouble. With credit repair software, you will be able to find the secrets and techniques that the credit repair agencies are using. You will be able to learn the ropes and then help people boost their credit rating so that they can once again qualify for loans with better interest rates. You will learn to submit the right forms and dispute letters, and that can help people to increase their score by as much as 50 or 100 points. Imagine how happy your clients will be, and imagine what they will tell their friends who also have credit problems.
Word of mouth will help to grow your business, and the professional credit repair software that you use will keep your customers happy. With so many lenders and creditors accused of predatory lending, it's time that more people stood up for the consumers. Starting a credit repair business is the perfect way to help those who need it. When you charge a reasonable fee instead of the outrageous prices some of the agencies are charging, you can be sure that word of your prices and effectiveness will spread.
Pretty soon, your dream of having your own business will become a reality. You will no longer have to worry about getting to work on time and following the whims of the cubicle overlords. You can have your own business, make your own hours, and really make a difference in the lives of your customers. Helping people is a great feeling. Being able to start a credit repair business and make a better life for yourself while doing it is even better!
http://www.turbodispute.com/wp-content/uploads/2017/07/creditrepairbusiness05.png
800
800
TurboDispute
http://www.turbodispute.com/wp-content/uploads/2013/04/turbo-dispute-credit-repair-crm-logo-drk-bgr.png
TurboDispute
2018-11-24 22:23:00
2021-10-29 15:15:00
Credit Repair Business Opportunities Have Just Become the Opportunity of the Century