Import Your Client's Credit Reports in seconds!
 No more typing of Credit Report data. It's so easy and fast!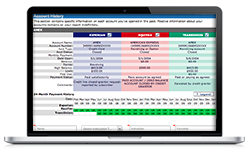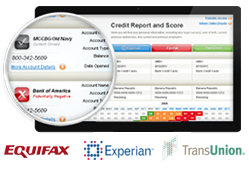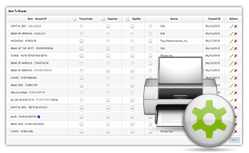 Open Credit Report
Copy and Paste client's
credit report data right into
TurboDispute's import wizard.

Detect
The negative items are
automatically detected
and flagged.

Import
Your client's negative
items are imported for disputing
in seconds!

The most robust & the fastest business solution for the Credit Repair Industry.
With TurboDispute Credit Repair Software you can easily import your clients's credit reports in seconds and the system will import contact information, address, credit scores, credit inquiries and itemize all the derogatory items, one-by-one, saving you hundreds of hours of data entry every month, minimizing human error.
Synchronize Dispute Results With One Click
Waiting for your clients to send you their credit bureau correspondence is thing of a past. With TurboDispute's one click result synchronization you will be able in seconds synchronize from you clients updates online credit report and our software will mark the results as deleted repaired or verified in seconds!
Your clients can sign up for credit monitoring from IdentityIQ, Privacy Guard, Scoresense.com, MyFreeScoreNow.com and MyScoreIQ and services for $1 trial with instant reports and scores. Once they sign up they can provide you with their username and password and you will be able to Import your clients' credit reports with one click including derogatory items, credit inquiries, and credit scores. This is an extra added feature that is only between you and your client.  We do not provide a credit report or a credit score and your client will order the reports on their own if they choose so.