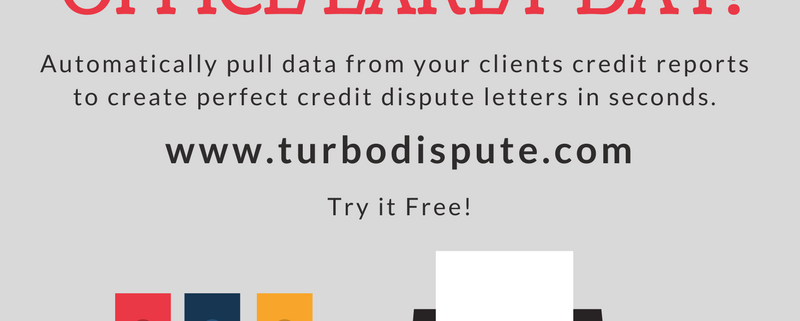 When you start looking for a new business opportunity, what are the things that are important to you? Most people are looking for a business that has great potential for profits. This is only natural. However, many want to get into a business where they can actually make a difference and help people. One of the best options right now is in the world of credit repair. The credit repair opportunities are a business idea that offers plenty of benefits. With so many people in debt and with bad credit today, you will be able to help people. You will also be able to make a nice profit from your services.
Tens of millions of people have bad credit. They will not be able to qualify for loans in most cases. If they are able to qualify, they will have extremely high-interest rates, and that's just going to push them deeper into debt. These people need help, and when you start a credit repair business, you will be able to provide that help to them. It's easy to get started with a little research and a great piece of software specifically for dealing with credit repair. You will be able to help these people to improve their credit scores and give them a new lease on their financial life. That's a great feeling.
When you start your business, you will be able to help people by disputing errors on their credit reports and having negative information removed. The removal of these errors can help credit scores increase by 50 to 100 points. In some cases, the scores can rise by even more. Your happy customers will start to give you more referrals, and that means your business is going to be booming, and you will be making money. That's another one of those great feelings!
You will even be able to run your business out of your home. Instead of paying rent on an expensive office, you will be able to handle everything from the comfort of your home. You will still have to remain organized and on top of your business but working at home offers freedom. Starting a credit repair business is not going to cost much either. For the price of the software and a connection to the web, you will be in business.
Credit repair is an opportunity that you do not want to miss. You can help people and make a great living at the same time.
http://www.turbodispute.com/wp-content/uploads/2017/07/creditrepairbusiness17.png
800
800
TurboDispute
http://www.turbodispute.com/wp-content/uploads/2013/04/turbo-dispute-credit-repair-crm-logo-drk-bgr.png
TurboDispute
2019-11-24 22:24:00
2021-10-29 14:34:31
Help People and Make Money in the Credit Repair Business